Who and What the Heck Is...

"The Harmonica Guru?"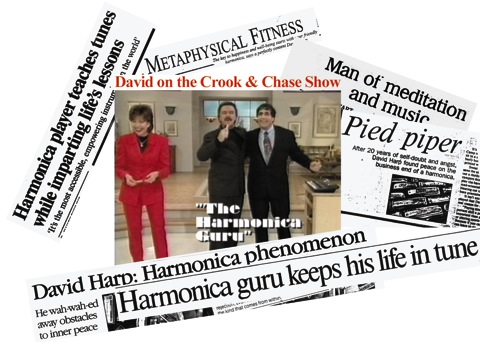 He's like no one you've ever seen.

Meet David Harp.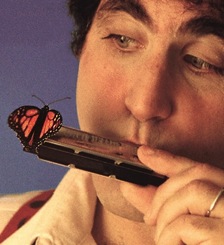 Applied cognitive scientist.
Writer.
Corporate speaker.
Mindfulness teacher.
Spiritual seeker.
Bluesman.
And the world's fastest harmonica instructor*

* (holding the world's record for most people taught to play blues, rock, folk, and classical harmonica at one time — 2,569, although he "hopes to do a big group one day.")
Please use the sidebar at left to learn more about David's "Many Hats" and how to bring him to your show or event!
UPCOMING WORKSHOPS OPEN TO THE PUBLIC:
My next scheduled Harmonica Based Mindulness™ workshop is at The Kripalu Center, in Lenox, MA, runs from March 9- 14, 2014.

http://kripalu.org/program/view/AHM-141/harmonica_based_mindfulness8482_reduce_stress_and

Please click on the link above to read about it. Or call this toll-free number 1-866-200-5203 to register.